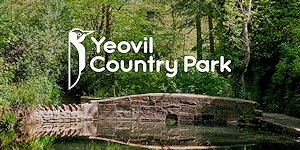 Two new litter-pick stations have been installed, equipped with litter pickers and reusable bags for anyone to borrow and do their own two-minute clean-up at countryside sites across South Somerset.
Yeovil Country Park and Chard Reservoir have both recently had the litter-pick stations installed, kindly provided by CPRE Somerset.
The stations aim to encourage people to pick up a litter picker and take care of the sites they visit about such as Yeovil Country Park and Chard Reservoir. Once you have completed your litter pick, you can return the equipment to the station and put the litter in a nearby bin and if you can, recycle any items.
The two-minute litter pick is the same concept as the #2minutebeachclean introduced by The 2 Minute Foundation but aims to provide litter picks at greenspaces, so is ideal in South Somerset where we do not have any beaches.
Chris Lewis, Chair of CPRE Somerset said "We have all come to cherish our local countryside more than ever during the last year and it is upsetting to see litter polluting our favourite places. By providing these litter-pick stations with kit for people to borrow, we hope to empower people so that anyone can do their very own two-minute litter pick and see what a difference they can make. We are delighted that South Somerset Countryside has agreed to look after the stations and help spread the message that we can all play a part in keeping our countryside litter-free."
Rachael Whaites, Countryside Manager at SSDC said "We are thrilled to host these litter pick stations at Yeovil Country Park and Chard Reservoir. We have always had a small number of volunteers litter picking around our sites but now everyone can take part in helping to look after their local greenspaces. Littering is one of the biggest blights on the British countryside and it is empowering to be able to actively do something to help wildlife and improve our natural environment. A #2minute litter pick station will also be available at Ham Hill shortly thanks to funding from the Cultural Recovery Fund for Heritage."
South Somerset District Council currently has three award-winning open spaces at Ham Hill Country Park, Yeovil Country Park and Chard Reservoir, as detailed in the South Somerset Environment Strategy. The Green Flag Award criteria looks at how well maintained and clean sites are and the new litter-pick station will help with maintaining the current high standard at each of the sites.
The South Somerset Environment Strategy was formally adopted and approved by Councillors of South Somerset District Council in October 2019.
The strategy sets out both the immediate actions and long-term goals for the district to achieve a significant reduction in SSDC's carbon emissions.
It promotes the development and adoption of a sustainable environment, economy and communities within South Somerset and helps to develop a strategy that will achieve a significant reduction in SSDC's carbon emissions.