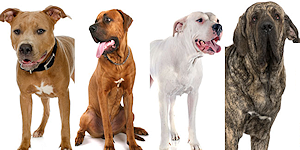 Avon and Somerset Police are encouraging dog owners to protect their pets from theft by entering their details into a DNA doggy database.
DNA testing kits are now available for owners to take a swab sample of their dog's DNA and have the animal profile recorded on the DNA Protected National Database, helping reunite a stolen dog with its owner.
If a suspected stolen dog is seized, Police then check the database for its DNA, enabling officers to quickly identify the owner and return the pet.
The kits also come with house stickers and collar tags to act as a deterrent to would-be thieves.
Police say the benefit of registering a dog's DNA is that it's the dog's principal identifying feature and cannot be removed or altered.
Avon and Somerset Police and Crime Commissioner, Mark Shelford says having a dog stolen causes great distress to its owner and is encouraging people across the force area to protect their four-legged friends by joining the dog DNA database so if the worst happens, police can consult the database to reunite the stolen dog with its rightful owner.
The kits are available for £74.99 from Cellmark Forensic Services through the DNA Protected website.