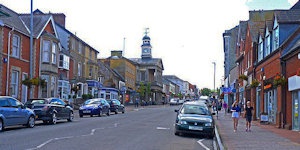 A mental health support provider in Chard has collaborated with another support group to offer wellbeing workshops and life skills courses.

'Enable Support Services', which delivers supporting living and community support to clients with mental health conditions and learning disabilities, has partnered with the Chard WATCH Project.

Clients of the mental health support service can now receive help through workshops run by the Chard WATCH.

Topics covered include self-management and peer support, health and wellbeing support, including budgeting, mindfulness and social anxiety.

The workshops take place in a relaxed learning space for those who struggle to work with other people around, providing both in-person and online training in small groups.

Support worker, Alex Madge, who established the referral scheme says as a partner with Open Mental Health, the Chard WATCH Project offers lots of community support, with clients also receiving support from the NHS and other volunteers.