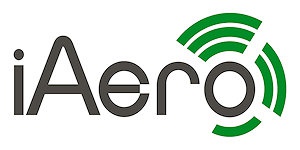 For more than 100 years, Yeovil has been at the cutting edge of aviation invention.
Now, a new multi-pound aerospace centre of excellence has been built in the town, taking the story of aerospace innovation in Yeovil to new heights. iAero is a state-of-the-art research and design facility, built on the edge of the Leonardo airfield, in Bunford Lane. It provides high-quality workspace and support services to facilitate collaboration between supply chain businesses.
iAero has been funded by Somerset County Council, the government's Local Growth Fund and the European Regional Development Fund through the Heart of the South West Local Enterprise Partnership.
Leader of Somerset County Council, David Fothergill, said that by completing the building's main structure, a milestone had been reached. He was confident iAero would cement Yeovil and Somerset's key position in the aerospace industry.

Chair of the Heart of the South West LEP Karl Tucker, said, iAero would be an important facility for enabling innovation and collaboration.

The Managing Director of Leonardo in Yeovil, Nick Whitney, said, he looked forward to seeing young people using the facility to learn about the science and engineering of aerospace.

Framed in distinctive orange cladding, the two-storey iAero building is currently undergoing an internal fit-out and is expected to open for business by the late autumn.