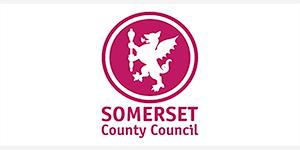 Somerset County Council is stepping up its support with the cost of living this winter.
It's introduced a package of support, including financial assistance with paying for food and energy, setting up a 'Warm Welcome' network of venues where people can find warmth and company, as well as providing targeted support to people who are clinically vulnerable.
Working in partnership with the voluntary and community sector, the County Council is making available £3.8 million pounds of funding provided by central government through the Household Support Fund.
The money is being used to provide food vouchers to children eligible for Free School Meals during school holidays, and to enable people to apply for emergency support to pay for fuel, food and white goods.
Also, to provide a network of local venues, offering an inviting place for people to keep warm this winter, to use for doing work and homework, or as somewhere to meet with a friend for a chat.
A digital map showing where food banks, pantries, and food cupboards can be found is now available on the Somerset County Council website.
Other support includes the Safe and Warm Helpline that people who are clinically vulnerable and struggling to afford their energy bills can call to ask for help.
To make an application to the Household Support Fund, click here. If you need help applying please phone Somerset County Council on 0300 123 2224.