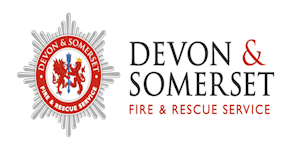 Devon and Somerset Fire Service has issued new advice to people living in rural areas.
They say if you have land around your property, you should consider creating a safety zone around your home and property.
A safety zone creates space between the property and the grass, trees and shrubs that surround it. Creating the space will slow or stop the spread of fire and protect your home from catching fire, either from embers, direct flame contact, or radiant heat. It will also provide firefighters with a safe area to work in.
To make a safety zone, remove combustible materials like wood piles, felled trees, and other debris.
Keep grassed areas mowed short, as short grass will not readily carry fire.
Clear a three-metre space around fuel tanks and store the tanks on non-combustible material, such as gravel or concrete.
Keep trees, shrubs, and vegetation clear of power lines.
Make sure your house number or house name is clearly visible
Importantly, download the What3words app or Ordnance Survey Locate to give a specific location to the emergency services.
If you have a story from where you live for Community News, please send it to our email address: info@radioninesprings.com