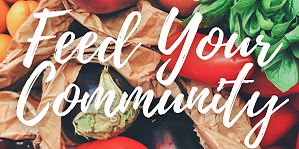 A group set up at the start of the Covid pandemic to get food to vulnerable people in Somerset has donated its one millionth food item.
The Food Resilience Taskforce is funded by Somerset County Council and supplied by a wide range of generous organisations including Fareshare, local church groups, supermarkets, Branston Potatoes, Charlie Bigham's, and others.
Somerset Community Council is the beating heart behind the Taskforce. They operate a warehouse to manage food deliveries, gather donated food items, and co-ordinate community groups to collect and distribute food and other essential items to people across the County.
Each week around 15 to 20 different community groups meet at the warehouse to collect food for distribution. Between them, they collect and deliver between 10,000 and 30,000 food items each week, along with 100 to 600 frozen meals.
Somerset Community Council has expressed their deepest thanks to the people who run food groups voluntarily, to make sure people in their communities are looked after.
Anyone needing help with food should call 01823 331222 or visit: https://somersetagents.org/help-with-food
Anyone who needs support with access to food or medicines, or emotional and financial support, should call the Somerset Coronavirus Helpline on 0300 790 6275, open seven days a week, 8 am to 6 pm or visit the Somerset Community Council Village Agents website https://somersetagents.org.