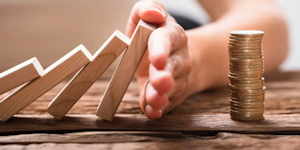 People in Somerset who're struggling to pay their bills could be eligible for support with the cost of food, energy, water, and other essentials.
Somerset County Council has been allocated £3.8m to distribute before September 30th as part of the second round of funding provided through the Government's Household Support Fund.
Just over £1.2m is being used during the school holidays to provide food vouchers worth £10 a week to children eligible for Free School Meals and a further £1.3m is being used for one-off payments of £100 to people on Pension Credit.
Another £1m is being made available for a range of urgent essentials including fuel, food, and white goods.
A total of £200,000 has been put aside to help support people who can't access the Internet or online vouchers.
Applications are means-tested and can be made by anyone in urgent need of financial support.
The Government has announced that the Household Support Fund will be extended until March 2023, with more details to follow.
For more information, visit: Somerset Household Support Fund
To make an application, please visit: Somerset County Council | Login or Register (aurigaapp.org)
If you need help applying please phone Somerset County Council: 0300 123 2224.