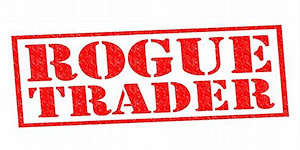 Households in South Somerset are urged to be vigilant against cold callers, suspicious messages, and rogue traders.
Winter is a dangerous time for scams as people spend more time at home, increasing the likelihood of fake phone calls getting through, while fraudsters use Christmas to target shoppers.
In particular, there are concerns that people may be lured in by promises of cheaper heating prices or, quick fixes from unqualified tradespeople.
OFTEC – the official body for the 'gas heating sector' is advising households on how they can protect themselves from unscrupulous activity.
If you need a boiler serviced, make sure the tradesperson has the right accreditation and ID. And, only use a technician who's GasSafe or, OFTEC safe.
Other advice is not to share your financial or personal information in a phone call that is unexpected or suspicious.
Do not click on links in emails from unknown senders, as they may contain viruses.

Also, be wary of fraudulent advertisers posing as legitimate retailers on social media platforms, as they may steal your payment details.