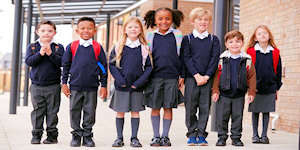 Plans for major changes to the delivery of education in Crewkerne and Ilminster are to go ahead following a ruling in the High Court. From September 2022, the area's current three-tier school system will become a two-tier system.
Wadham School in Crewkerne will become a secondary school, Maiden Beech, Ashlands, St Bartholomew's, Merriott and Haselbury Plucknett will become primary schools. Swanmead and Greenfylde will be amalgamated and become a primary school and Misterton School will close.
Somerset County Council says the number of children coming into schools in Crewkerne and Ilminster has been reducing, putting the quality of education at risk and causing large budget overspends.
Cabinet member for education at County Hall, Councillor Clare Paul, says it has been a long and sometimes difficult journey to reach this point after ten years of reviewing, engaging and consulting on a number of proposals.
The changes are emotive but hope we can now all work together to make the transition as smooth as possible for the children, their families, carers and school staff. A judicial review hearing into the restructure of schools in Ilminster and Crewkerne took place recently. It was held after families challenged the plans, claiming they were unlawful and in breach of their Human Rights Act.